Joined

Jun 12, 2018
Messages

89
Reaction score

8
Location
Gents.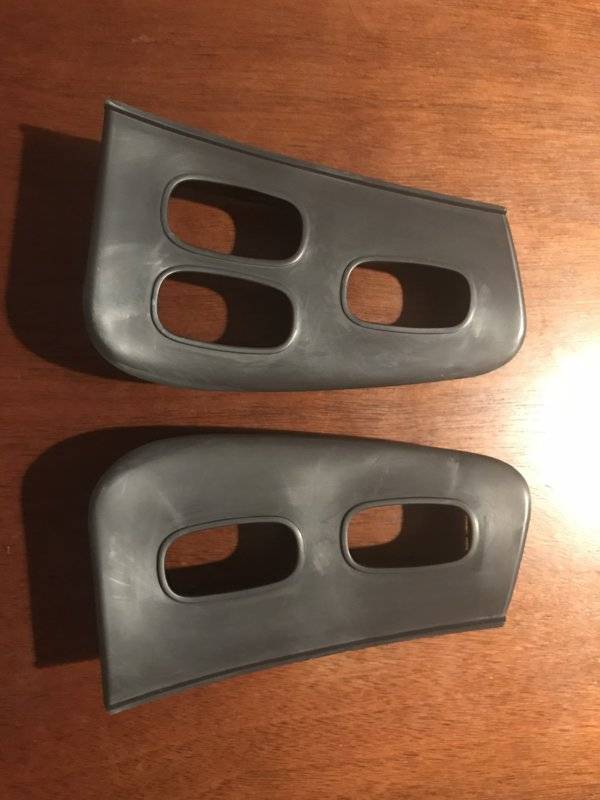 I finally picked some switch bezels off of a freshly junked Mark. They're black but the dye I have is great and came out looking practically flawless.
Finally the driver door is buttoned up and complete. The passenger door needs the whole cleaning and rebuild process. I like to grease the windows while I'm in there as well.
I had an intermittent blower motor that happened to go out on one of the hottest days this year. As soon as I got home it started working. Then a few days ago it was not coming on at all after work. I noticed that in both instances it had rained shortly before this problem and that there was a trace of water inside the cover panel for the compartment under the glove box.
I found out about how water drips right into the fresh air intake. Good to know. I sealed it with closed-cell insulation foam in place of the original foam. I used a slightly longer piece because why not?
I then removed my blower motor resistor, which is not like the old ones that just used coiled wires. This one seems to be covered with surface-mount components and what look like transistors. It was covered in corrosion and I thought it would be done for. I used alcohol and a toothbrush and thoroughly rinsed it as best I could to remove every trace of water and some oily substance. What do ya know, it works in every fan speed again.
I'm putting this project on the back burner. This car doesn't ride like a Lincoln should and my back is paying for it. I feel such a great relief when I take the Town Car out now *phew*