Joined

May 9, 2004
Messages

3,915
Reaction score

119
Location
I've had a lot of people ask for some info and installation instructions for my HID kits.
This kit is the most complete and the only plug and play solution out there for the 97-98 Lincoln Mark VIII's and the 96 Mark VIII LSC that was originally equipped with HID headlamps.
I'll be updating this later when I get the chance. I just want to get the pictures posted first.
Stay tuned...
Here's the kit as it arrives to you. 2 new ballasts, 2 new bulbs, 2 adapter plates, and the modified harnesses. The price is $165 shipped through this forum, or $180 shipped through ebay (due to their fees).
Feel free to contact me through private message on here, or you can email me at
lincmk7lsc@aol.com
.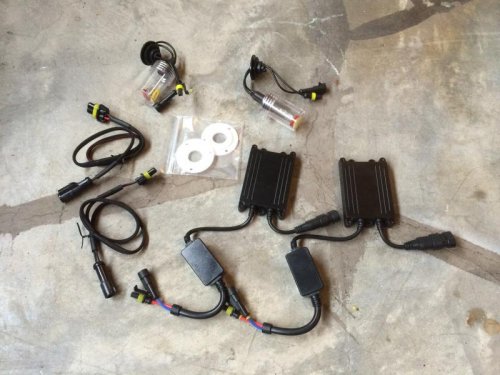 The new bulbs, 3 different o-rings are included inside the protective bulb cover. You'll need to figure out which o-ring fits the best in your housing, and install it in the groove at the base of the bulb.
Separate the bulb cover from the wiring harness that goes through it. You can just twist it slightly to get it to release from the cover.
Slide the adapter plates over the wires for the new bulbs and feed the rubber wire grommet through the adapter plates.
Push the bulb into the headlight housing. If the correct o-ring is installed, it should fit very snugly into the bulb hole.
Slide the adapter plate over the bulb and onto the 3 small stud, and install the 3 nuts that hold it tight.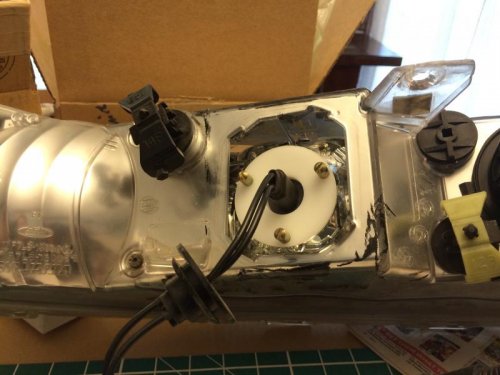 Feed the rubber grommet into the bulb cover as pictured. You may choose to put some RTV sealant on it if you so desire.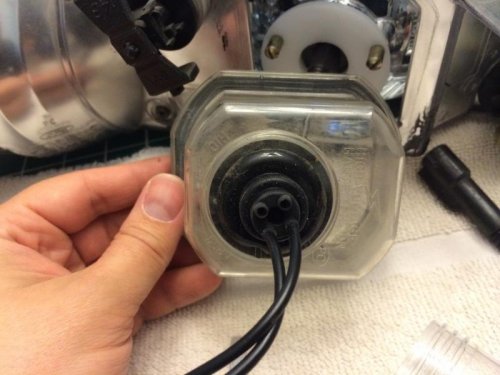 Lastly, install the bulb cover on the headlight housing and twist it clockwise slightly until it locks into place. Be careful! The nubs on the cover are usually very fragile!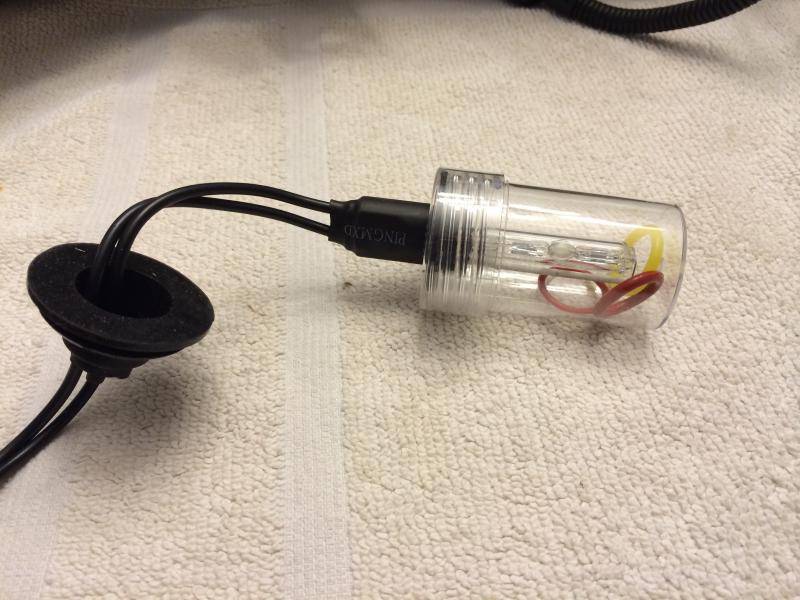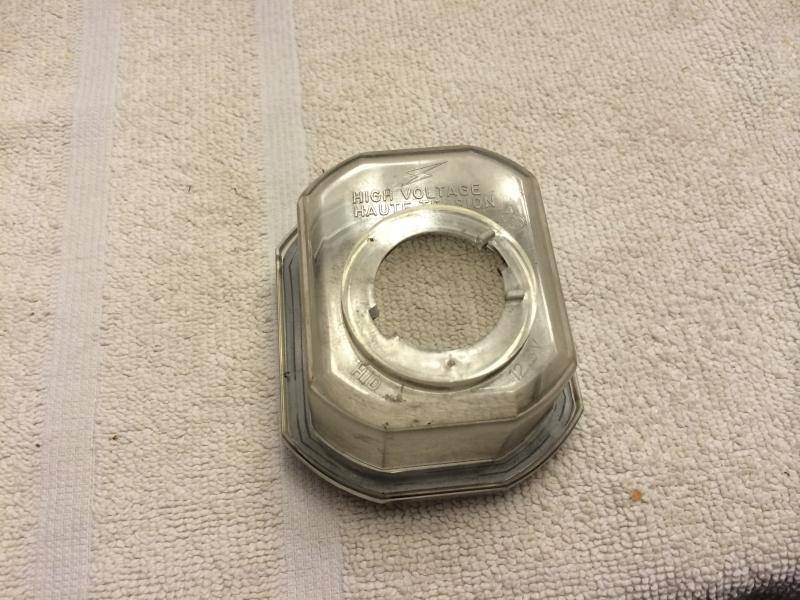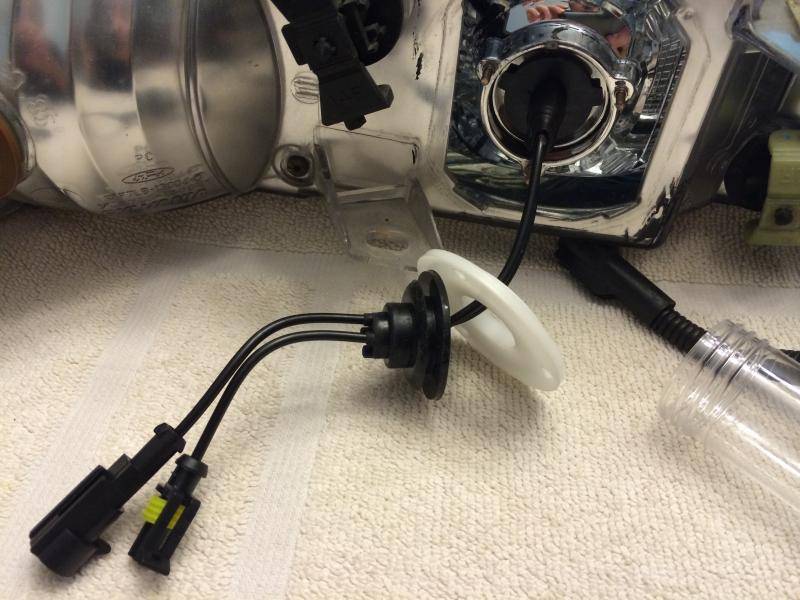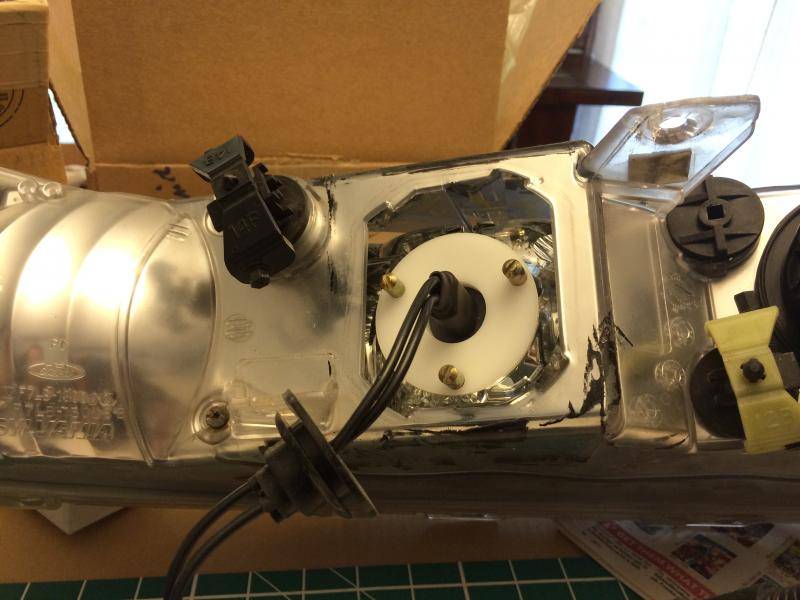 Last edited: