Joined

Nov 29, 2014
Messages

8
Reaction score

1
Location
Need some expert help with this one. 1994 Lincoln Mark VIII 4.6L.
Small
oil leak dripping on exhaust manifold (Driver side of engine), leaving burnt oil smell for a period of time. First thought was the valve cover gasket, but not so sure yet. Specific location (I think) is bottom rear corner of engine, driver side. I have attached a picture showing what I think is the specific location from which the oil is dripping. It looks like a plug of some kind, but I'm not sure. I took the picture with the assistance of a small round mirror reflecting the underside of the engine at this location. You can see the bead of oil in the picture. This location is just below the edge of the valve cover, but again I'm not so sure it is coming from there.
Any thoughts would be greatly appreciated.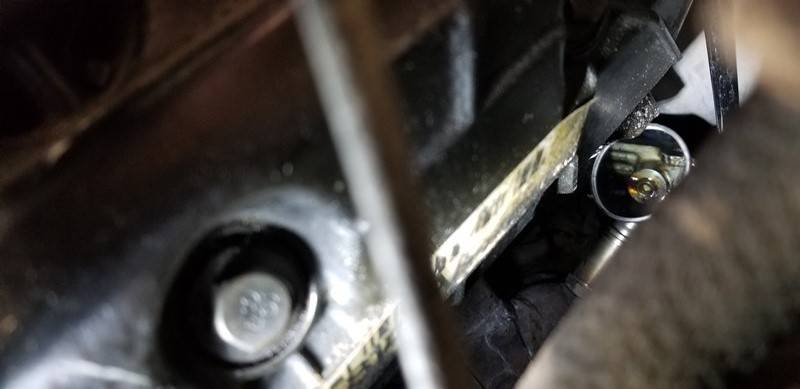 Last edited: