Joined

Jan 24, 2021
Messages

22
Reaction score

5
Location
Hey all, im the new owner of a 2005 ls, v6 5spd auto, base model, from what i can tell.
Forcusing on the stereo situation... its an original cd/tape combo with original door speakers, and thats it.
Im wondering if all models are pre wired for the 'under tray' subwoofer system. If so, is there a way to tap preamp signal, and remote lead, or am i in dreamland?
since the battery is already in the rear, it would be nice to avoid running rca and remote lines.
I have a few things already. One is a wiring harness. It comes with a secomd harness with rca outputs. Also a 2din mounding kit, and plan to upgrade to an android head unit sooner than later.
For now, the sub amp combo woll be what i already have setting around, which is a 10" apline s type and mono alpine vpower 220w rms @ 4ohm. I have both sealed and ported truck boxes for it, but leaning toward using the sealed box.
Ultimately tho, the current setup is just a beta test to establish all the wiring needs. Im thinking that i will swap it out for an under-seat powered sub. But mount it under the rear deck in the trunk.
Rockville has an 8" model that measures about 11.5 x 8.5 x 3 inches that sells for around $100, and gets great reviews (model SS8P).
Ive already removed the cover where the factory sub pack would fit and pulled some measurements. Theres a void between the cover and metal rear deck thats about 3" in the shallow areas and 4" in the deep spots. I think i can mount that Rockville up under that cover, in the deep area, and have it entirely hidden, and not lose any trunk space... both of which are important to my needs.
Rockville sells another 8 inch model (RW8CA) with more power, but a square box. Its a hair slimmer than the other one, but i do t thing it would fit under the cover as well, althought it may, since its less than the minimum ~3 inch gap. Theres identical 10 inch models also but i havent checked them out cause im really wanting the 8 for tighter punch over boom and rattle of a larger sub.
Focusing back on the wiring...
I saw somewhere, a harness that i think connected to the factory socket, and had amp leads or something? Maybe im mixing this one up with a different car tho. ?? (Edit: found a screenshot. See below)
(motorcraft pn WPT667)
Anyway, attached are some pics of the 'void' or 'gap' area beneath the rear panel cover, and of the connectors i found on the left side wall of the trunk, behind the trunk liner.
For reference, there are a couple screenshots of the (i think) original/compatible sub setup, from an s type jag tho. Looks like a jumper harness runs between the amp and the car harness. Is this the same/compatible with the Lincolns? Plug n play?
Aaaanyway, any input on thiese matters is greatly appreciated. Great forum here btw.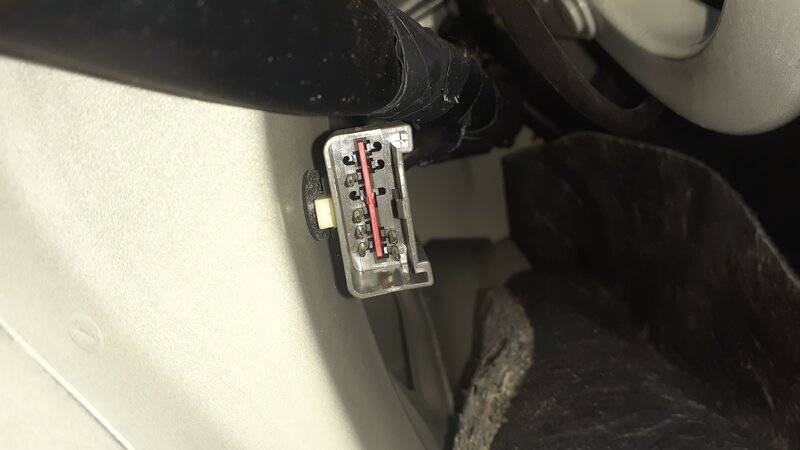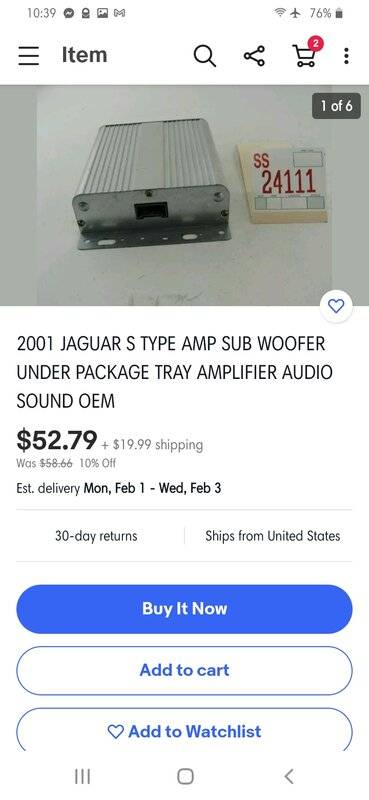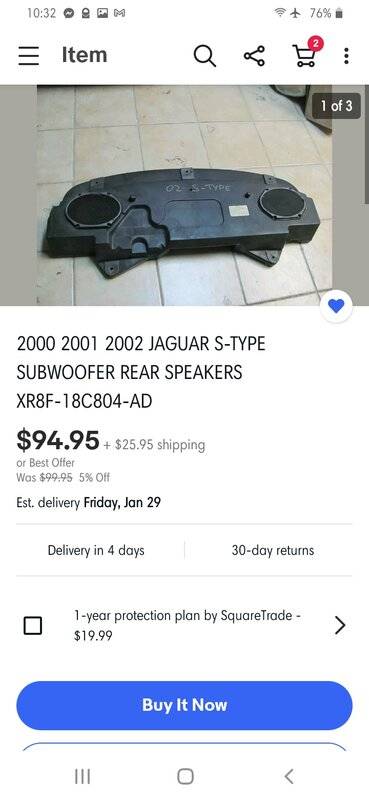 Last edited: