General Description
I picked this up locally back in late June for a very good price, $1800. It's a base model 1983 Continental Mark Vi Sedan with a documented 35,000 original miles, was 32,500 when I bought it. I bought it as a fun summer cruiser that will be stored in winter I've always loved the Mark series from the II through the VIII but I really like the panther platform and box Town Cars as well as the 77-78 Continentals and Mark V's, I was actually looking for a box Town Car, Mark V, or 77-78 Continental when I came across this car. There's a nice 69 Mark III locally that I looked at but the owner has tripled the price in the past 2 years.
The previous owner bought it from an estate sale and it had been sitting for some time, he was trying to get it road worthy and just gave up. I have service records going all the way back to 1985. It looks like it sat for most of the 2000's. The guy I bought it from did brakes all around with new rotors, drums, wheel cylinders, calipers, lines, the whole deal. New fuel tank, fuel pump, fuel lines, all new coolant hoses, vacuum lines, including the headlight vacuum lines. Plugs, wires, cap, and rotor, new battery. There's probably other stuff I'm not thinking of, he was getting tired of constantly dumping money into it and had it on facebook marketplace. Looks like he did pretty much all the work for me. When I bought it it had an intermittent no spark issue which turned out to be the Duraspark box/ignition module a $15 fix. I fixed an exhaust leak, put new tires on it, changed the oil, and have put 2500 trouble free miles on it. It doesn't seem to burn any oil or leak any fluids. It's not perfect by any means but it's a clean survivor, and one of only three Mark VI's I've seen in person. I don't know much about it's history other than that it was bought new from Brown Lincoln Mercury in Arlington Virginia and spent all of it's life until last year in the Cleveland Ohio area.
There's some very minor rust on the trunk lid, underbody looks like a Florida car, fuel gauge doesn't work, ice cold air, no heat due to a bad ATC sensor but if I really need heat on a cool day I can unplug the vacuum motor on the blend door behind the glove box. It's going to be garaged in the winter so that doesn't really matter. It unfortunately has a hack wired aftermarket radio with constant power on, I have to pull the faceplate to shut it off.
Whoever installed it chopped out the factory plugs instead of buying an adapter, I hate it when people cobble stuff up. Other than that everything works and it runs and drives like a new car.
It's an oddly optioned base model. No digital dash even though it was standard, no auto lamps, no auto dimming rear view mirror, no premium sound. But I have the signature stainless lower trim, power passenger seat, leather, and keyless entry.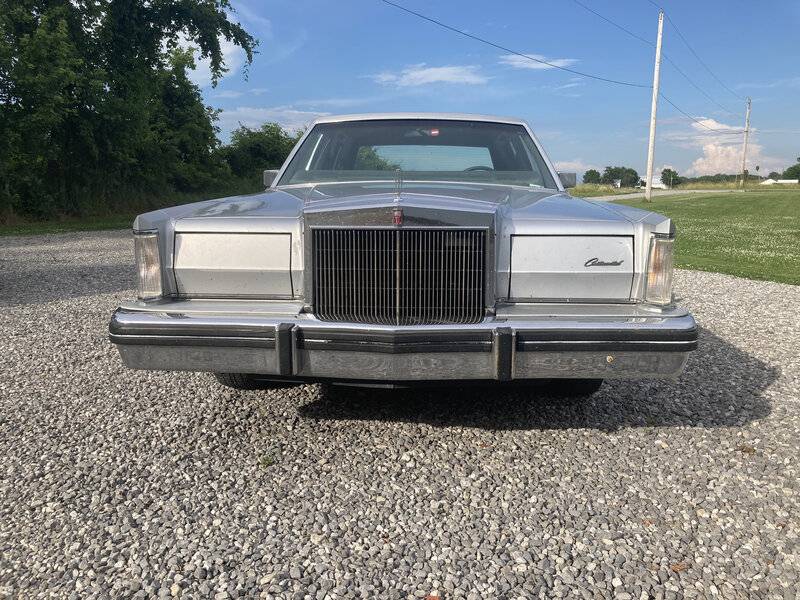 .