Joined

May 4, 2005
Messages

66
Reaction score

0
Location
Contact seller
I am selling my 94 Rosemist Mark VIII, Rosemist EXT, Grey INT, 123k, Car runs and drives great but the transmission lost 3rd gear about a year and a half ago. I haven't had time to get around fixing it..and don't know if I'm going to. The car has been in my family since 1994 when my parents bought it brand new. The exterior is in decent shape (theirs a dent on the trunk lid) and the head lights are yellowing quite a bit the last few years. The interior and exterior is in pretty good shape for being almost 20 years old.
-18x9 Buillitt Chrome Wheels (Needs new tires)
-2.5 Catback exhaust with Dynomax Ultraflow mufflers
-Speed Freak Z4HO chip
-160 Tstat
-Pioneer head deck with 2 MTX Thunder 9500's and 150D MTX amp with capacitors and 2 dry-cells (I can take this out if buyer isn't interested)
Also have a set of 17x9 Polished Cobra R's there almost 10 years old and showing there age but would be good for a powder or chroming if someones interested.
I'm not sure what the value of a Mark is with a bad tranny, I haven't followed the Mark sence in a few years..I would like to keep it but lost interest over the last few years. I was asking $1600 OBO I can send more pictures via email if any requests. The car is located near Green Bay, WI Thanks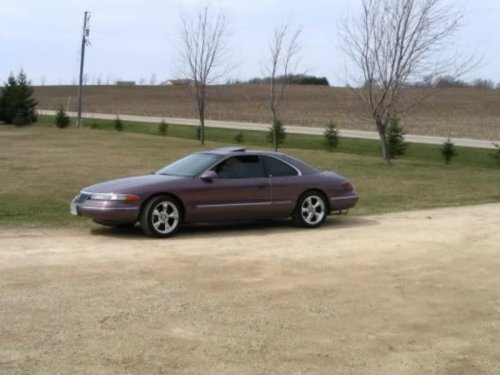 Mike
slvrmk8@gmail.com