Joined

Jul 15, 2010
Messages

1,018
Reaction score

90
Location
Yesterday morning i was heading to work following an Explorer and Tacoma. The Explorer turned onto an icy bridge and slid around sideways. The Tacoma followed and plowed into the passenger side door. I was right behind the Tacoma and stepped on the brakes and slid into the high curb on the side of the bridge.
Ive called my insurance agent and they said its "my" fault for following to close on a icy day. Its probably going to a lot to repair so ill have to file a claim with insurance.
The bumper is toast, the A/C condenser is twisted and probably punctured, the radiator is broke and the mount for it is twisted. The fog light is still good but the plastic for it is broke. The plastic around the radiator is broke as well as the splash guard under the radiator. Probably the worst part is that the curb hit where the frame cross member and the lower control arm join. The metal is a bit bent but i cant tell how bad it is. The lower control arm looks to be fine but im not sure. Also, the tire has a small bulge in it from where it hit the curb.
On the good side i finally got rid on my front plate! It flew off into the river.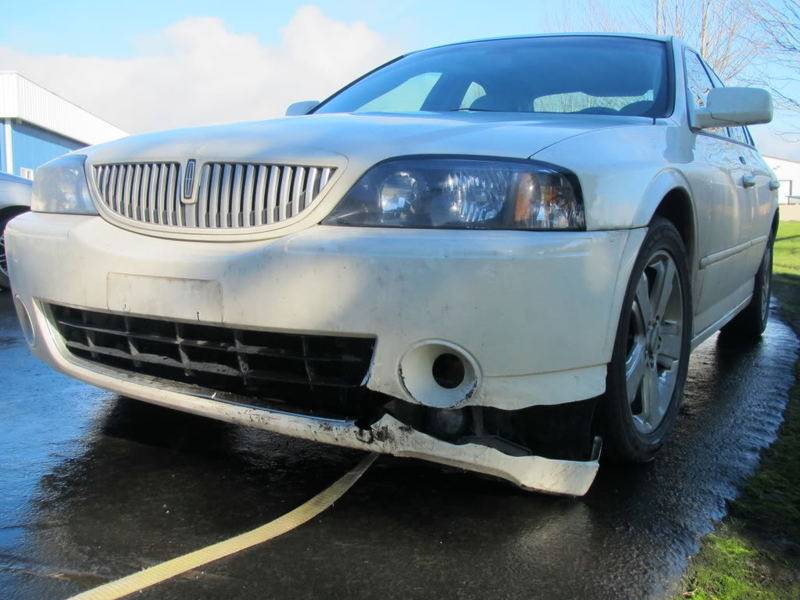 Can see the radiator mount bent up. The bolt for the lower control arm slid to the side and the metal around that is bent a little.