Joined

Jan 8, 2008
Messages

2,808
Reaction score

4
Location
So I've been doing tons of work to the LS as of late, to include a complete paint restore. blah blah blah your not reading this are you blah blah blha here is the pics

stock from the dealer in jan:

and the modding begins:

uh oh! new shoes and tinted tails!!!

G5 and an LS

balck vs white.... black with more power better handling and much nicer ride

and BOOM goes the nitrous!!! new intake time lets start fabricating!

ehhh F*CK IT!!!! Sand her down!

hmmmmm wonder what the judges think now?

well? what did they think now?

"ok so chicks can do their make up in your paint big deal.. what else you got?"

and thats all I got for pics.............. for now!

as a parting gift I leave with this:
I'm sure a bunch of you remember that post. Here is my update to that.
I lowered the exhaust to remove the resonators and cats, but decided to go a slightly different route: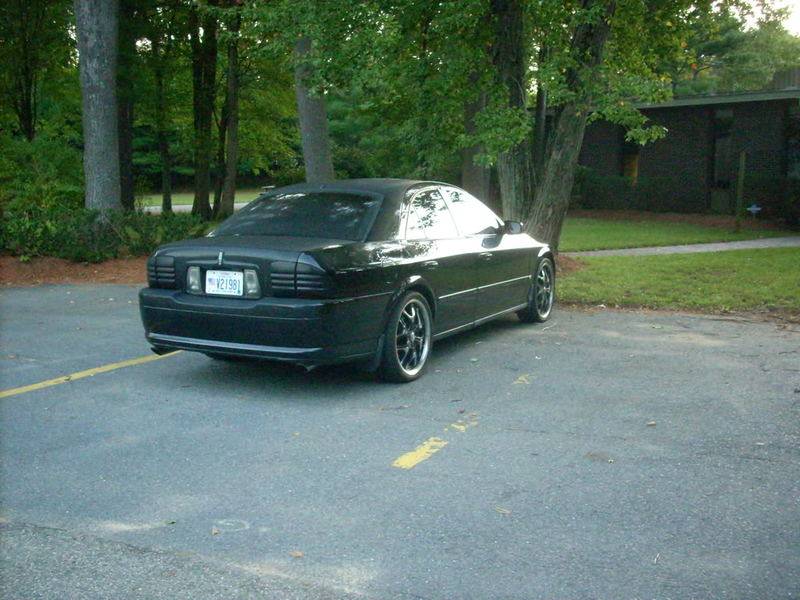 Due to some unfortunate events, I snapped a spring some end links and warped two wheels. So i guess I should replace it all.... oh and i like those Mach 1 Spoilers. I just dont know how the LS would look. HMMMMMM
DOWN GIRL!
Good Girl! Stay!
thats how she sits right now (probably has a bunch of leaves on her, but thats ok.) I found inspiration and ideas from a few different pictures and photochops. Here are some of them.

Whats next for my baby? I don't know. I'm running out of patience when it comes to waiting for some serious power..... this winter she will either move to FL or Ontario. If she goes to Ontario, I will be parking her in a nice warm home and performing open heart surgery. I very well may also work on her lungs.