Joined

Sep 17, 2012
Messages

187
Reaction score

17
Location
a bit more progress on this today. i knew my cap was shot so i replaced the o ring and made a pressure tester out of it.

if anyone wants to use sometime ill add it to the LVC free loaner program
guage is for fuel pressure and reads all the way from 1lb to 16. perfect.
threw it on there, let it run for 6 mins at 2500rpm, drove it around, then another 5 at 2500rpm. reading was... not quite 1lb. -_-
bought a new cap (5.99 at oreilly) drove it home from work.. (18mi) popped the hood, all hoses are soft as leather, cap had very very very little pressure behind it. new, tight cap. temp stayed right in the middle. took temp readings with a thermometer. first one is out of thermostat, second is out of radiator.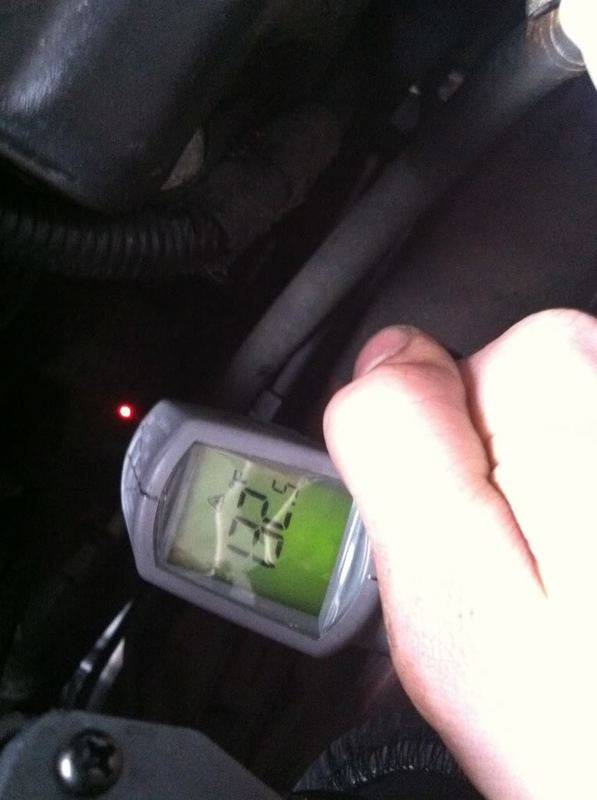 radiator is doing its job. thermostat is doing its job (dunno how) and water pump is obviously doing its job. but im not building pressure.
what are all the lines that we have that are plastic? upper, lower, and reservoir? that it? thanks guys. and if my signature picture honestly offends you then someone else can let me know. no one has had a problem with it yet.