Joined

Feb 12, 2011
Messages

206
Reaction score

8
Location
I sold my immaculate-beautiful Continental and in turn bought this car, a 93 Mark viii. I was excited to have some horse power push by the rear tires not the front. On my evening ride home with the car I , like most of you at night, could not see a thing! I polished the lens and took the cataract off of them and before I got to test them at night I let my wife drive the car to the corner store- BIG MISTAKE. She made me park the car and makes me drive my van if I am out past dark. I'm understand why... Anyways, that is where the my story begins-
On my last trip to the junk yard I picked up an extra set of headlights in really poor shape but I already had my mind gong on what I was going to do. I found someone on HID planet implanting 4 of these projectors in his housings but I was content with just one pair. He was also gong to make a mold but I did a ton of research on sanding the 'Fluting' off the lens so that was the route I was going!
First- remove the lens from housing. I used the heat gun and putty knife method. I have not been sucessful with the oven method on any Ford headlight. These is where the most patients is required, work it slowly and start in a corner. I found working on the lower corner on the grille side was the best place and doing the bottom first.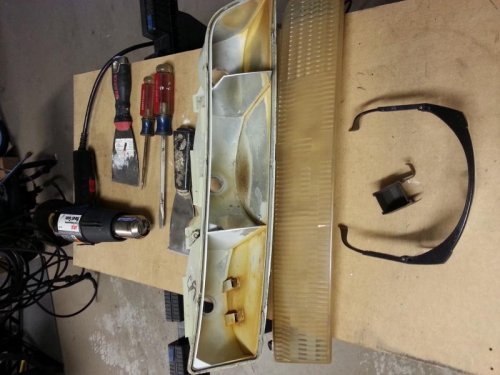 After you have the lens off, heat up the left over glue and remove it from the groove. You want that clean when you go to reseal it. I purchased new glue and recommend it if you go this far.
Fluting- I used my dremel and purchased a 90 degree angle for it to make the work easier. Sanded first with 60 then120 next I wet sanded (hand) with 600, 1500 then last with 2000 grit. After that I hit it with a polishing pad to clear it up some.
I prefer to color match but since I am only polishing the low beam side I just went all black. The projectors control high beam also so I will not be using that spot any longer anyways.
I test fired one light this evening into my garage and WOW my blinkers are no longer brighter than my headlights! I can't wait to finish both of them and take it out at night.
As you can see here, I do not have it mounted but just sitting on the radiator support so that is why it is aimed so high
View attachment 828468444
Well, I hope I have motivated some of you, we don't have to live with horrible lighting or search for a set of LSC lights.
*The light kit I used are the morimoto matchbox projectors which are recommended for fog light use only. This is the only set of projectors that have been found that fit in our little space. If you decide to proceed it is at your will and not the recommendation of me. However, you will have 200% more light output.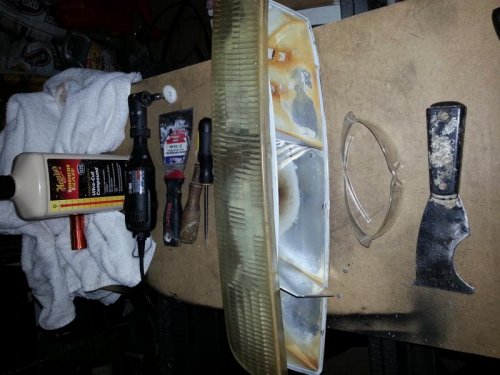 View attachment 828468446
95MARKVIII STARTED IT ALL FOR ME SO I HAVE TO GIVE HIM PROPS!
http://www.hidplanet.com/forums/showthread.php?57919-95-Mark-VIII-quad-matchbox-retro-wip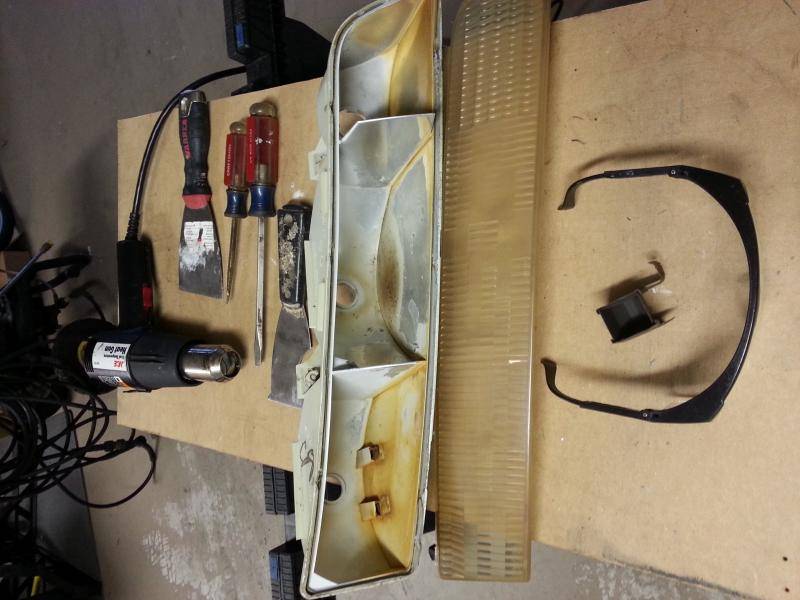 Last edited: