General Description
Old Blue is the first Lincoln that either my wife or I have owned. We purchased it in the middle of June this year.
It is a 1995 Portofino Blue Base model with a Landau top, Ivory leather interior, and Dayton Wire Wheels. It has an Arnott Spring Conversion Kit that lowers the car about 1 1/2". It showed a bit over 114,000 miles the day we bought it.
The previous owner had Flowmaster Mufflers installed on the single exhaust, which I plan to convert to true duals, with at least one X pipe, as soon as we return home in August.
I installed a K & N air filter immediately after purchasing it. We have also changed the oil to Mobil 1 synthetic 10W30 and changed to a Fram ultra oil filter, had the alignment done, a transmission flush, and new Michelin X Tour Tires installed on it.
Last week we drove it 1400+ miles from Arizona to Spokane Washington on our July vacation.
Our parts car is a 1995 LSC in Ivory Pearlescent White with Saddle tan interior. It sports a 90,000 mile seized up engine. We purchased it last week prior to leaving on vacation. It is completely original stock except for the American Racing Maverick 5 spoke Anthracite wheels.
I am not sure what my future plans for this car are, but I know it is far too nice to strip and crush.
12/24/18 Update: Ivory Pearl has a newly rebuilt engine and has become my driver and 1st LSC.
Ron
(Ol' Blue is still Sue's favorite by far)
************************************************
Here are pics of a few of our other vehicles.....All are Ford types, but not all "Blue Ovals"
1997 Mercury Mountaineer (Ruby):
88 Turbo Coupe (Honeymoon Limo):
1986 Mustang GT (White Lightning):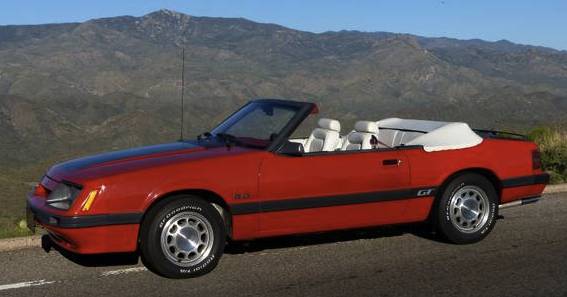 1984 Mustang SVO (Rowdy):
We also have a pair of 97 Accord wagons that are our grocery getters in Arizona & Washington............I know, I know, what do two people need that many cars for?
Ron